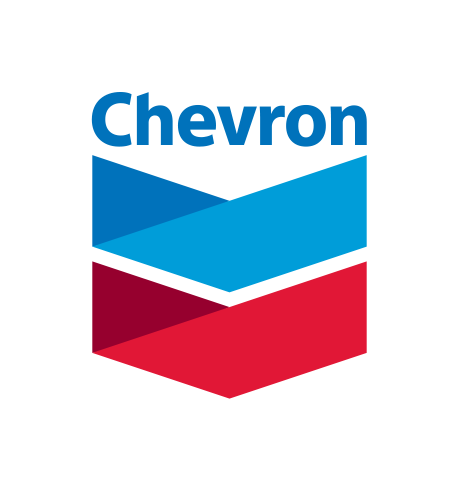 Job Information
Chevron Corporation

Category Specialist

in

Bangkok

,

Thailand
Total Number of Openings
1
Chevron is accepting online applications for the position of Category Specialist located in Bangkok, Thailand.
The Category Specialist is responsible for managing the full spectrum of the Procurement processes and activities, but not limited to, Land Transportation, Terminal operation and maintenance, Manpower contracts, IT, Travel, Waste management services, Facilities services, HR services.
The role will require close collaboration and positive relationship building with management, business stakeholders team and external vendors to deliver commercial value in support of Chevron's business objectives.
The ideal candidate thinks strategically and collaborative but also work with significant autonomy; a strong individual who can drive category strategies and has proven track record of managing multiple initiatives and driving them to completion to meet business objectives; communicates effectively and strong ability to influence business stakeholders and suppliers at all levels and have a high level of customer focus and business judgement.
This role will be based in Bangkok.
Responsibilities for this position may include but are not limited to:
Support

Category analysis – conducts supply market analysis activities

Sourcing and negotiation - utilizes the strategic sourcing process and techniques to ensure competitive advantage. Leads negotiations or assists the lead negotiator in developing and applying appropriate negotiation strategies and tactics

Drive cost savings initiative

Implementation of agreements and integration of key suppliers - develops transition plans and oversees implementation of new supply arrangements in conjunction with relevant business experts

Performance monitoring of suppliers

Ongoing supplier and contract management - develops supplier relationships to ensure that cost reduction and value creation are ongoing activities. Utilizes strategic cost management tools and trend forecasts to assist in maximizing value of supplier relationships and contracts

Develop country Annual Contracting Plan (ACP) to support regional plan

Provides functional guidance to the business and drives P2P compliance

Act as a key Procurement focal point

Work with SPRC and the stakeholders to ensure the principles, strategies, processes, standards to deliver Procurement results SFL organization

Conduct P2P training as required and work with the stakeholders to increase the P2P fluency in Thailand

Monitor and ensure P2P compliance for the contracts handled

Support in prioritizing, evaluating and executing any leveraging opportunities that arise

Work collaboratively as a business partner to assess opportunities and manage supplier relationships

Work closely with the Business Units to ensure the procurement strategy is aligned with Business Plan objectives.

Regularly communicates plans and progress to ensure alignment and influence the broad adoption of cost reduction strategies.

Coordinates with other local leaders, including local business stakeholders to ensure the quality of service delivery

Monitor contract compliance

Support and drive enterprise and regional sourcing

Track and report savings results and supplier performance periodically
Required Qualifications:
Bachelor's degree in engineering, business, supply chain or related fields.

At least 4 years of Procurement experience, with strong sourcing and negotiation skillsets and contracting competency. Procurement experience in terminal and/or oil and gas environment would be a plus.

Experience in developing / applying total cost ownership (TCO), should cost modeling and other category management techniques in strategic sourcing.

Knowledge in commercial and financial analysis associated with procurement activities.

Strong analytical and project management skills

Good team player and strong drive for performance and results

Excellent written, verbal communication and presentation skills both in Thai and English.

E-Procurement knowledge - GEP / SAP capability is a plus.
Note: This position is identified to be part of Chevron (Thailand) Limited's ("CTL") fuel business and other businesses relating to its operation (collectively, "Fuels Business").
On 31 January 2023, Star Petroleum Refining Public Company Limited ("SPRC") obtained its shareholders' approval to acquire CTL's Fuels Business (the "Transaction"). As part of the Transaction, CTL will transfer its Fuels Business, including the relevant employees, to its affiliate, Star Fuels Marketing Limited ("SFL"). SFL is currently targeted to start its first day of operations in Q4 2023 and will, on or around that day, replace CTL as the employer and assume all rights and obligations as employer.
Subsequently, at completion of the Transaction, all of the shares of SFL will be transferred to SPRC and SFL will be a wholly-owned subsidiary of SPRC.
More information will be made available to those who progress through selection process. SFL is a private limited company incorporated under the laws of Thailand, with its registered office at 19 Tower 3, SCB Park Plaza, 7th Floor, Ratchadapisek Road, Chatuchak, Chatuchak, Bangkok, 10900.
Chevron participates in E-Verify in certain locations as required by law.
Chevron Corporation is one of the world's leading integrated energy companies. Through its subsidiaries that conduct business worldwide, the company is involved in virtually every facet of the energy industry. Chevron explores for, produces and transports crude oil and natural gas; refines, markets and distributes transportation fuels and lubricants; manufactures and sells petrochemicals and additives; generates power; and develops and deploys technologies that enhance business value in every aspect of the company's operations. Chevron is based in San Ramon, Calif. More information about Chevron is available at www.chevron.com.
Chevron is an Equal Opportunity / Affirmative Action employer. Qualified applicants will receive consideration for employment without regard to race, color, religion, sex, sexual orientation, gender identity, national origin, disability or protected veteran status, or other status protected by law or regulation.