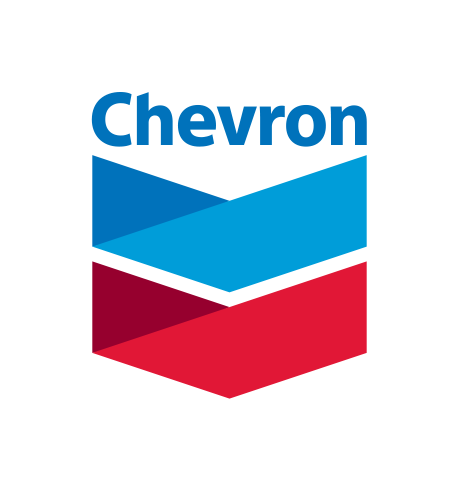 Job Information
Chevron Corporation

Blending Lead Operator

in

Caltex Tianjin Lubricants Plant

,

China
Total Number of Openings
1
This is a position providing lubricant oil blending process execution and improvement activity (including but not limited the production process management, production DCS operation, as base oil receipt lead, blending shift management, etc.)
本职位负责为下游及化学品公司(DS&C) 在中国的商业活动尤其是润滑油调配生产过程的执行和改善活动(包括但不限于生产过程管理、生产DCS操作、码头收油负责人、调配班组管理等)
Job Responsibilities (English required & Chinese preferred):
Ensure lube blending activities comply with established procedures and specifications by participating in and supervising lube blending activities such as operating the in-line-blender (ILB), automated batch blender (ABB) metering, Simultaneous Metering Blender (SMB), decanting, flushing, etc.

Manage Blending shift (rotating day and night shift).

Assist in implementation of OE (Operational Excellence) requirement during process design and daily operation.

Assist in monitoring and analyzing of blending operation process for continuous improvement.

Assist in coordinating within Production, Maintenance and Lab provide insight for process troubleshooting, efficiency and reliability, quality continuous improvement.

Work closely with Shift team to support team achieve above mentioned continuous improvement.

Assist in facilitating and coordinating related training to ensure knowledge and working instruction continuity and operability in all shifts.

Assist in analyzing of operation data to monitor the overall production efficiency & reliability and identify improvement opportunities.

Assist in providing process lean support, make technical recommendations, improve process tools, enhance lean project executed.

Assist in building best practice and functional expertise around blending operation.

Assist in taking part in MOC and enhance the production's reliability and flexibility.

As Loading Master, participate in terminal bulk material marine operation, ensure cargo discharging timely and safety, prepare marine receipt plan and receiving variance for approval.

Any other tasks as assigned by supervisor.

通过参与和监督润滑油调配活动,例如操作ILB、ABB、SMB、添加剂抽桶系统和冲洗等,确保润滑油调配活动符合既定程序和规范。

调配班次管理(白班和中班轮换)

协助在流程设计和日常运营期间协助实施OE(卓越运营)要求。

协助监控和分析调配和灌装操作过程,以实现持续改进。协助生产、维修和实验室内的协调,为故障排除、效率、可靠性和质量持续改进提供见解。

与当班团队密切合作,支持团队实现上述持续改进 协助促进和协调相关培训,以确保知识和工作指导在所有班次中的连续性和可操作性。

协助分析运营数据,以监控整体生产效率和可靠性,并确定改进机会。

协助提供流程精益支持,提出技术建议,改进流程工具,增强精益项目执行力。

协助建立有关混合和灌装操作的最佳实践和功能专业知识 协助参与MOC并提高生产的可靠性和灵活性。

作为Loading Master,参与码头散装物料海运作业,确保货物及时安全卸货,编制收油计划和收货差异以供审批。

主管分配的任何其他任务。

Job Requirements

Bachelor's degree or above in Engineering, Chemistry, Machinery

3 plus years' operation experience in refinery, petrochemical or chemical industry, excellent student graduated newly also welcome.

Superior investigation and problem-solving skills, identify the root causes and develop solutions.

Possess good leadership and interpersonal skills, and able to work well with others in achieving team's goals.

Good skills in English

Proficient in Microsoft applications, especially with Excel databases, macros, data analysis function is a pus

工程、化学、机械专业本科及以上学历

3年以上炼油、石化或化工生产运营经验,优秀应届毕业生也可以接受。

卓越的调查和解决问题的能力,找出根本原因并制定解决方案。

具备良好的领导能力和人际交往能力,能够与他人良好合作以实现团队目标。

英语流利

精通微软应用程序,尤其是Excel数据库、宏,数据分析功能将加分

Chevron participates in E-Verify in certain locations as required by law.

Chevron Corporation is one of the world's leading integrated energy companies. Through its subsidiaries that conduct business worldwide, the company is involved in virtually every facet of the energy industry. Chevron explores for, produces and transports crude oil and natural gas; refines, markets and distributes transportation fuels and lubricants; manufactures and sells petrochemicals and additives; generates power; and develops and deploys technologies that enhance business value in every aspect of the company's operations. Chevron is based in San Ramon, Calif. More information about Chevron is available at www.chevron.com.
Chevron is an Equal Opportunity / Affirmative Action employer. Qualified applicants will receive consideration for employment without regard to race, color, religion, sex, sexual orientation, gender identity, national origin, disability or protected veteran status, or other status protected by law or regulation.