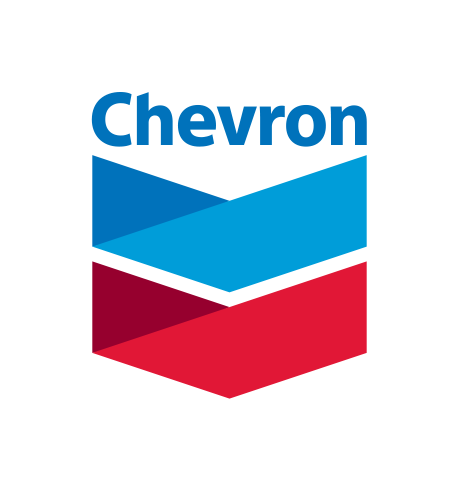 Job Information
Chevron Corporation

I&E Maintenance Engineer

in

Geismar

,

Louisiana
Chevron-Renewable Energy Group
Chevron is accepting online applications for the position I& E Maintenance Engineer through 09/26/2023 at 11:59 p.m. ([CST).
The purpose of the Instrumentation & Electrical (I&E) Maintenance Engineer is to support the Geismar Facility team in the continued development of, improvement, and compliance of the facilities Reliability processes/program. The role will provide support for the planning and execution of major projects & turnarounds, testing and repairs of instrumentation and electrical equipment. The role will stay informed of regulatory and industry code changes to ensure design functionality, safety compliance and utilization of best available technology. This position is also responsible for ensuring the plant is maintained in a safe and clean condition.
Responsibilities for this position may include but are not limited to:
Providing engineering and support for Distributed Control System (DCS), Process Control System (PCS), and Programmable Logic Controllers (PLC) in the plant. Maintains documentation of these systems, ensuring that all modifications are documented and changes are routed through the Management of Change (MOC) process.

Assesses new instrumentation and control technologies to determine the right opportunities for their application.

Ensure application of suitable industry codes and standards as well as best practices in selection, construction, and usage of instrumentation/electrical equipment and process control systems.

Provide technical support related to instrumentation, process control, and electrical equipment and troubleshoot when issue goes beyond I&E Technician capability.

Develop alternatives, and propose and implement solutions for long term reliability.

Carry out various studies to improve instrumentation/electrical system safety, reliability, and economics.

Integrate best practices into the work management process to support a fully deployed reliability program. Work management process includes preventive maintenance, predictive maintenance, planning, scheduling, coordination and craft and equipment reliability feedback loops.

Assist in leading the use of the CMMS to support the maintenance work management and reliability processes including work documentation,

Assist in developing and reporting site metrics to track the continuous improvement processes.

Assist in determining, planning, and coordinating turnaround work scope.

Develop solutions for work procedures, equipment reliability, and precision work practices.

Perform root cause analysis, equipment reliability improvement and reactive work reduction strategies.

Use Reliability Centered Maintenance principles to develop and improve preventive and predictive maintenance plans.

Assist in design reviews from a Maintainability and Reliability perspective.

Evaluate new technologies and alternatives for equipment repair, seeking cost and delivery advantages

Assist maintenance, engineering and operations management as needed

Assist operation as needed in filtration, tank farm and production units

Required Qualifications ​

Knowledge of field instrumentation & controls including sensors, transmitters, final control elements, process control systems, communication protocols and wiring methods.

Troubleshooting and problem-solving profile

Design instrument loops including selection & sizing of flow meters, control valves and other field instrumentation.

General knowledge of power generation, MV/LV distribution systems, and UPS and DC power systems.

Understanding of electrical protection for feeders, motors, transformers, and other equipment. Knowledge or experience with ASDs/VFDs

Identify actions to reach needed results. Seek input to solve problems. Persevere through barriers & find alternatives. Track progress & keep others informed.

Interface effectively with Operators, Mechanics, Vendors, Contractors, Management & other groups to meet business objectives.

Foster cooperation & collaboration among individuals in a work group.

Work with customers to set priorities & execute work with minimal direct supervision

Collaboratively work with multiple Refinery groups (Health Environment and Safety, Engineering, Operations and Maintenance) to gain support and alignment.

Strong team player (i.e. capable of building strong and productive working relationships with all stakeholders)

Demonstrated strong written and verbal communication skills; must be able to effectively communicate in all directions Listen and properly regard input from all team members and stakeholders Facilitate meetings and deliver training courses
Relocation Options:
Relocation may be considered.
International Considerations:
Expatriate assignments will not be considered.
Chevron regrets that it is unable to sponsor employment Visas or consider individuals on time-limited Visa status for this position.
Regulatory Disclosure for US Positions:
Chevron is an Equal Opportunity / Affirmative Action employer. All qualified applicants will receive consideration for employment without regard to race, color, religious creed, sex (including pregnancy), sexual orientation, gender identity, gender expression, national origin or ancestry, age, mental or physical disability, medical condition, reproductive health decision-making, military or veteran status, political preference, marital status, citizenship, genetic information or other characteristics protected by applicable law.
We are committed to providing reasonable accommodations for qualified individuals with disabilities. If you need assistance or an accommodation, please email us at emplymnt@chevron.com.
Chevron participates in E-Verify in certain locations as required by law.
Chevron Corporation is one of the world's leading integrated energy companies. Through its subsidiaries that conduct business worldwide, the company is involved in virtually every facet of the energy industry. Chevron explores for, produces and transports crude oil and natural gas; refines, markets and distributes transportation fuels and lubricants; manufactures and sells petrochemicals and additives; generates power; and develops and deploys technologies that enhance business value in every aspect of the company's operations. Chevron is based in San Ramon, Calif. More information about Chevron is available at www.chevron.com.
Chevron is an Equal Opportunity / Affirmative Action employer. Qualified applicants will receive consideration for employment without regard to race, color, religion, sex, sexual orientation, gender identity, national origin, disability or protected veteran status, or other status protected by law or regulation.