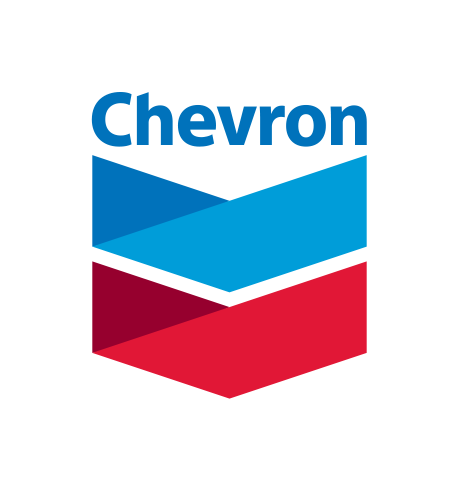 Job Information
Chevron Corporation

Logistics Coordinator

in

Geismar

,

Louisiana
Manages the movement of people, materials, equipment by land, marine, and air. Develops both operational and commercial movement support strategies balancing reliability, supply assurance, and commercial stewardship. Maintains continued connections with internal customers for movement demand planning while ensuring external suppliers support scheduling and movement execution. Manages and/or operates shorebases, camps, heliports, airports, and associated logistic technologies.
Supports clients/customers and assists with functional projects under regular supervision. Has a general knowledge of the work group.
Chevron is accepting online applications for the position Logistics Coordinator through 09/26/2023 at 11:59 p.m. (CST).
The Logistics Coordinator will support the business unit for all operational logistics needs. They will also effectively liaise between the Geismar Operations and Value Chain Optimization (VCO) organizations to translate demands and capabilities, and contribute to logistics planning/scheduling, strategy development and fleet optimization.
The Logistics Coordinator will be part of the Renewable Fuels BU in Workday and will report to the Geismar Train B (GTB) Operations Manager. The Logistics Coordination is expected to:
Manage operations oversight to ensure smooth and efficient supply of feedstock, process chemicals, finished products, and coproducts manufactured on site.

Support management of 3rd party plant logistics, inventory management, invoice approval, resolution of invoice discrepancies, and evaluation of supplier performance.

Work with Supply Planner to understand the production plan, ensure 3rd parties adhere to plans, and leads corrective plan development/execution.

Leads management of change related to feedstock suppliers, product lines, or customers in the 3rd party network and works within the existing 3rd party network to leverage strengths and mitigate challenges, including identifying network augmentation opportunities.

Monitor inventory levels for and order all necessary process chemicals associated with site production.

Responsible for all document generation, collection, and retention as it relates to all chemicals, feedstocks, and products across the Geismar site.

Responsible for the generation of Daily Production Reports and Monthly Inventory Reports

Serves as the onsite administrator for site's security management and rail inventory management systems.

Works with site's other Logistics Coordinator to ensure adequate, on-call logistics coverage on holidays, nights, and weekends.
Required Skills:
Bachelor's Degree in Logistics, Supply Chain Management, or other bachelor's degree with relevant supply chain experience.

Logistics, Supply Chain, or technical experience

Strong communication and collaboration skills

Fluent in Office 365 Suite of Tools (Word, PowerPoint, Excel, etc.)

Ability to interface effectively with all levels of a diverse, global workforce.

Strong problem-solving and analytical skills

Ability to plan, balance, and multi-task job responsibilities based on business need.

Adept at working across multiple teams, able to prioritize and self-manage time.

Must demonstrate Chevron Way behaviors.
Preferred Skills:
5+ years experience in a Logistics or Supply Chain Management role

Experience in JD Edwards

Experience in Ccure 9000 Security Management Systems and/or Dearman Inventory Management Systems

Demonstrated track record of high performance and multi-tasking behaviors.

Proven experience working within a team environment and draw of knowledge and skills of others.
Relocation Options:
Relocation may be considered.
International Considerations:
Expatriate assignments will not be] considered.
Chevron regrets that it is unable to sponsor employment Visas or consider individuals on time-limited Visa status for this position.
Regulatory Disclosure for US Positions:
Chevron is an Equal Opportunity / Affirmative Action employer. All qualified applicants will receive consideration for employment without regard to race, color, religious creed, sex (including pregnancy), sexual orientation, gender identity, gender expression, national origin or ancestry, age, mental or physical disability, medical condition, reproductive health decision-making, military or veteran status, political preference, marital status, citizenship, genetic information or other characteristics protected by applicable law.
We are committed to providing reasonable accommodations for qualified individuals with disabilities. If you need assistance or an accommodation, please email us at emplymnt@chevron.com.
Chevron participates in E-Verify in certain locations as required by law.
Chevron Corporation is one of the world's leading integrated energy companies. Through its subsidiaries that conduct business worldwide, the company is involved in virtually every facet of the energy industry. Chevron explores for, produces and transports crude oil and natural gas; refines, markets and distributes transportation fuels and lubricants; manufactures and sells petrochemicals and additives; generates power; and develops and deploys technologies that enhance business value in every aspect of the company's operations. Chevron is based in San Ramon, Calif. More information about Chevron is available at www.chevron.com.
Chevron is an Equal Opportunity / Affirmative Action employer. Qualified applicants will receive consideration for employment without regard to race, color, religion, sex, sexual orientation, gender identity, national origin, disability or protected veteran status, or other status protected by law or regulation.