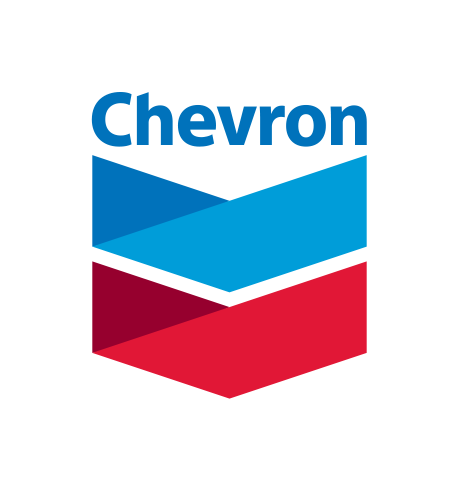 Job Information
Chevron Corporation

Maintenance Onshore Supervisor

in

Herzliya

,

Israel
Total Number of Openings
1
Job Description:
We are seeking a highly skilled and motivated Maintenance Onshore Supervisor to join our team at the Ashdod Onshore Terminal (AOT). This key position will be responsible for overseeing the maintenance needs of the AOT, ECS compressor station, onshore metering & valve stations including all of the Leviathan onshore stations. The successful candidate will play a vital role in ensuring safe maintenance operations, operational excellence, reliability, and cost efficiency within the team.
Key job responsibilities:
Leadership:
Develop strategic plans for maintenance needs and prioritize safety, operational excellence initiatives, followed by a focus on reliability and cost optimization.

Provide day-to-day leadership to the maintenance team, ensuring compliance with labor laws and minimizing overtime.

Ensure all work is completed in a safe and efficient manner.

Foster career development and training for the team, ensuring competency to meet business requirements.

Actively participate in the recruitment of replacements/additions to the team.

Provide clear direction, measure performance, provide feedback, offer coaching, and remove barriers.

Regularly engage with the workforce in the field to ensure proper utilization of MOC, JRA, Control of Work, and Start Work Checks.

Foster a trusting environment that encourages verification and validation to ensure understanding of safeguards.
Project and Regulatory Management:
Lead or assist with technical Management of Change (MOC) processes and associated projects, collaborating with Engineering, Regulatory, IT, and EHS departments.

Assist with annual Fire Brigade inspections required for facility business licenses.

Utilize the maintenance team to supervise asset integrity inspections and coating/painting programs.

Participate in operations readiness and preparation for the maintenance takeover of the three new compressors and flare at AOT, as part of the Tamar Optimization Project.

Oversee contractors associated with an asset integrity surveillance work.

Oversee maintenance on cathodic protection equipment.
Partner with Supply Chain:
Act as the contract owner for contractors working in the onshore facilities.

Obtain third-party maintenance and repair services.

Procure parts as needed and determine inventory requirements for the warehouse.

Ensure proper preservation of inventory items.

Develop contracts within Israel and internationally to meet maintenance requirements through multiple vendors.
PM Management & Compliance:
Adhere to the requirements of the Facility Integrity and Reliability Management (FIRM) program.

Develop a comprehensive maintenance schedule for one year in advance.

Establish component maintenance frequencies based on regulatory requirements, manufacturer recommendations, and reliability data.

Collaborate with CMMS superusers, planners, and maintenance staff to schedule routine and non-routine activities.

Make necessary changes to job plans and procedures.

Review procedures and job plans to ensure safe and efficient execution of all tasks.

Maintain up-to-date regulatory/compliance inspections and records.

Conduct audits on maintenance records and facilitate improvements as needed.
Team Performance:
Develop and track maintenance Key Performance Indicators (KPIs).

Focus on minimizing schedule disruptions and achieving high reliability through a strong emphasis on preventative maintenance.
Requirement
Minimum of 3+ years of relevant experience in the natural gas industry is preferred.

S trong written and verbal communication skills .

Teamwork-Interpersonal Skills

Technical oriented

Proven Experience with leading a technical team.
Scope Factor:
Work from Ashdod Onshore Terminal on a 5/2 work schedule.

Candidates with a minimum PSG 17 can apply for this position.

This position reports to the Onshore Installation Manager (OIM).

Chevron participates in E-Verify in certain locations as required by law.

Chevron Corporation is one of the world's leading integrated energy companies. Through its subsidiaries that conduct business worldwide, the company is involved in virtually every facet of the energy industry. Chevron explores for, produces and transports crude oil and natural gas; refines, markets and distributes transportation fuels and lubricants; manufactures and sells petrochemicals and additives; generates power; and develops and deploys technologies that enhance business value in every aspect of the company's operations. Chevron is based in San Ramon, Calif. More information about Chevron is available at www.chevron.com.
Chevron is an Equal Opportunity / Affirmative Action employer. Qualified applicants will receive consideration for employment without regard to race, color, religion, sex, sexual orientation, gender identity, national origin, disability or protected veteran status, or other status protected by law or regulation.