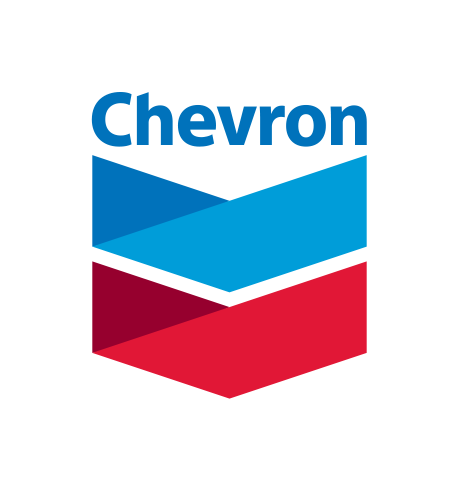 Job Information
Chevron Corporation

Natural Gas Financial Trader

in

Houston

,

Texas
Chevron is accepting online applications for the position of Natural Gas Financial Trader located in Houston, TX through October 2nd at 11:59 PM
Supply and Trading (S&T) is the commercial link to the market for Upstream and Downstream & Chemicals (DS&C). S&T applies its knowledge of commodity markets, the well head-to-customer value chain and transportation logistics in the crude, gas, and refined products markets to maximize the value of enterprise assets and enable the commercial success of Upstream and DS&C. S&T buys, sells, and supplies crude oil, refined products, natural gas, and gas liquids to support Chevron's crude and gas production operations and its refining and marketing network. S&T integrates enterprise-wide supply and trading capabilities to capture commercial opportunities across the entire value chain through commercial functional excellence.
Traders in Gas Supply and Trading (GSAT) Americas are responsible for generating Natural Gas/NGL trading earnings through advanced insights into market fundamentals, trade flows, analytics all while managing risk effectively. The natural gas team is active in the U.S. Northeast, Midwest, Southeast, Texas/Permian, Mid Continent/ Rockies and West markets.
We are currently seeking high-energy professionals who are results-focused with sound business and trading acumen to join our dynamic organization as a Natural Gas Trader with a focus on the NYMEX and Financial Basis markets. Ideal candidates should be natural team players, eager to learn and grow, and have an eye for innovation and continuous improvement. Chevron provides an outstanding culture, inclusive leadership, career opportunities and the tools for success – you bring the Human Energy™!
This position of Natural Gas Trader and will be part of a fully integrated team including analysts
and schedulers located in Houston.
Responsibilities of this position may include but are not limited to:
Identify and execute for-profit trades related to Chevron Natural Gas assets

Develop financial trading strategies in both flat price and regional basis markets

Demonstrates strong discipline in position development and risk management

Work closely with the originators to identify, evaluate and negotiate structured trading opportunities

Engage with industry experts and maintain strong internal and external relationships.

Holds strong understanding of underlying markets, evaluates trends and shares point of view with other desks

Provides visible leadership by working with team members in the development of regional and global trading strategies for short to long term time horizons.

Communicates market strategy, transactions, position, and operational requirements to team and supporting staff

Ensures all trading activities are conducted within appropriate delegations of authority and conform with Risk Manual Guidelines and controls

Is considered as subject matter expert within Chevron and the industry in area of responsibility

Possess thorough understanding of the CFTC/FERC regulatory framework as applicable to the North American Natural Gas space

Required Qualifications:

Strong knowledge of the US natural gas markets

Bachelor's degree

5+ years of physical trading and/or financial trading in term US natural gas markets

Flexibility and availability to execute 24/7 trading activities

Team player and ability to work in fast-paced environment

Firm understanding of risk management

Excellent communication skills

Requires strong analytical and problem-solving skills

Digital mindset and innovative thinker

Desire to grow in the trading organization

Believe in getting results the right way (https://www.chevron.com/about/the-chevron-way)

Preferred qualifications:

Experience using Open Link's Endur trade capture system

Technical analysis experience.

Relocation Options:

Relocation will not be considered.

International Considerations:

Expatriate assignments will not be considered.

Chevron regrets that it is unable to sponsor employment Visas or consider individuals on time-limited Visa status for this position.
Regulatory Disclosure for US Positions:
Chevron is an Equal Opportunity / Affirmative Action employer. All qualified applicants will receive consideration for employment without regard to race, color, religious creed, sex (including pregnancy), sexual orientation, gender identity, gender expression, national origin or ancestry, age, mental or physical disability, medical condition, reproductive health decision-making, military or veteran status, political preference, marital status, citizenship, genetic information or other characteristics protected by applicable law.
We are committed to providing reasonable accommodations for qualified individuals with disabilities. If you need assistance or an accommodation, please email us at emplymnt@chevron.com.
Chevron participates in E-Verify in certain locations as required by law.
Chevron Corporation is one of the world's leading integrated energy companies. Through its subsidiaries that conduct business worldwide, the company is involved in virtually every facet of the energy industry. Chevron explores for, produces and transports crude oil and natural gas; refines, markets and distributes transportation fuels and lubricants; manufactures and sells petrochemicals and additives; generates power; and develops and deploys technologies that enhance business value in every aspect of the company's operations. Chevron is based in San Ramon, Calif. More information about Chevron is available at www.chevron.com.
Chevron is an Equal Opportunity / Affirmative Action employer. Qualified applicants will receive consideration for employment without regard to race, color, religion, sex, sexual orientation, gender identity, national origin, disability or protected veteran status, or other status protected by law or regulation.