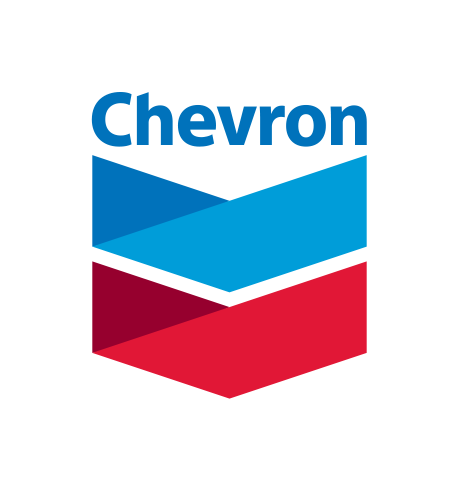 Job Information
Chevron Corporation

Contracts Advisor

in

Makati City

,

Philippines
Chevron is accepting online applications for the position of Contracts Advisor located in Makati, Philippines.
This position is part of Chevron's Global Shared Services (GSS) Category Management and Contracting (CMC) team and is responsible for leading end to end contracting processes for development and execution of short and long-term contracting strategies for the responsible business unit. This position works closely with business partners, business unit contracting teams, suppliers, legal, SMEs (Intellectual Property, Compliance, Tax, Finance, etc), and peers from other teams within GSS to efficiently develop contracts that maximize value in alignment with contracting risk philosophy, policies & procedures. This position collaborates directly with business partners and category/contracting teams within the business units to gain alignment on the overall contracting strategy while contracting for materials and services as per business unit needs. This position drafts and negotiates contracts, perform amendments, assists business partners in drafting scope of works, manages communications with suppliers, and perform other post award contracting activities. This position requires a strong customer focus, strategic and analytical thinking, and ability to work and communicate effectively with business partners and stakeholders.
Responsibilities for this position may include but are not limited to:
Support the development and execution of the business unit contracting plan and appropriate spend-channel management, in collaboration with Category Management/Contracting teams and business partners.

Assist business unit on unplanned contract requests for the assigned category

Act as subject matter expert on pre-award contracting and post award contract management processes

Draft contract terms and conditions and associated exhibits for domestic and international contracting needs using legal approved contract templates; understands and can educate/provide guidance to business owners on contracting risk philosophy, policies, procedures, and best practices.

Responsible for supplier due diligence process for contracts.

Assist business partners in drafting scope of works and reviews scope of work to mitigate risk/address gaps.

Articulates transactability trade-offs regarding the various compensation methods and channels for contracts; evaluates and recommends options for situations requiring non-standard system setups; creates well written compensation schedules that maximize transactability.

Perform contract analysis to prepare contract negotiation strategy with guidance from subject matter expert

Lead/support negotiations with suppliers; Responsible for delivering documented savings on assigned contracts and initiatives.

A dministers post-award contract management activities .

Mentor/coach less experienced contracting professionals on processes, required documentation, and best practices.

Leads teams in medium risk/value sourcing process; formulates contract/bid documentation models. Prepares bid requests; creates and applies evaluation criteria (Sourcing).

Assists in developing contracting processes (blue language) and/or assists in periodic reviews of contracting procedure and in establishing key business process improvements

Serves as a point of contact for both internal customers and suppliers regarding contractual issues on assigned contracts

Proficient in eProcurement systems like Smart by GEP/Ariba and contacts appropriate team to timely resolve system, supplier, or other issues.

Demonstrates a broad level of understanding of P/SCM discipline and objectives.

Supports the implementation of new processes or technologies as appropriate.

Ensures all compliance and internal controls are administered without exception and implements all audit requirements and recommendations.

Required Qualifications:

BA/BS in Supply Chain Management, Business Administration, Engineering, or Finance/Economics

At least 6-8 years of combined work-related experience in sourcing, RFX management, contract formulation, commercial negotiations, post award contract management

In lieu of educational requirements, a minimum of 8 years of combined work-related experience in sourcing, category management, contracting, commercial negotiation, post award contract management

Demonstrated proficiency in leading contract negotiations with suppliers and completion of appropriate technical and commercial analysis to procure a variety of services at the best overall conditions

Strong analytical and critical thinking skills

Ability to communicate and influence all levels of personnel (including senior management)

Ability to use communication and presentation skills to problem solve, convey concepts and objectives, negotiate, and build rapport with team members and clients/customers.

Proficient in using Smart by GEP/Ariba, MS Excel, MS Word, and MS Powerpoint to support contracting activities

Preferred Qualifications:

Experience working in Oil & Gas Industry, Manufacturing facility, or any other industry with similar business processes

Prior experience with P2P processes supporting business units.

Ability to work effectively and cooperatively with a diverse team of coworkers, contractors, and internal and external customers while managing ambiguity

Proficient contracting skills for IT services like cloud services, SaaS, PaaS, cyber security, mobile application development, etc.

Proficient contracting skills for engineering services, professional services, logistics, marketing, plant maintenance and operations, etc.

Critical Selection Criteria:

Contract formulation, administration, and negotiation experience: Demonstrated experience in pre and post award contracting processes. Fluency with Legal Terms & Conditions, stakeholder engagement, and commercial negotiations. Demonstrated ability to collaborate in the development of contracting strategies across near and long-term milestone time horizons. Effective with contracting issue resolution by coordinating joint efforts between legal, suppliers and affected business partners.

People Skill and Teamwork: Strong oral and written communication skills, and ability to work effectively in a multi-discipline environment. Demonstrated ability to work effectively and collaboratively within a team environment to build consensus and negotiate win-win solutions with suppliers. Good organizational skills.

Business acumen and critical thinking : Ability to use business knowledge and critical thinking skills to work with ambiguity and make effective business decisions.

P/SCM systems and tools knowledge: Proficient in Smart by GEP/Ariba to manage contracts and perform sourcing activities. Able to perform contract analysis (spend analysis, price benchmarking, etc.) using MS Excel. Proficient in using MS Office to effectively track T&Cs changes/agreements. Use MS Powerpoint to build decision support packages. Open to adapt to and learn new systems and tools.  
Working with us
There are two Chevron companies operating in the Philippines: Chevron Holdings Incorporated (CHI) and Chevron Philippines Incorporated (CPI).
CHI is a shared services center providing transactional, processing, and consulting services in the areas of finance and accounting, information technology, supply chain management, human resources, downstream customer service and marketing. Established in 1998, CHI serves Chevron affiliates in six continents around the world. Over the years, it has grown to be one of the leading members of the shared services industry in the Philippines.
CHI has received various recognition s as a top employer : the 2022 Diversity Company of the Year; 2021 Asia's Best Employer Brand Award ; 2021 Global Best Employer Brand Award ; 2020 HR Asia Best Companies to Work for in Asia ; 2019 Circle of Excellence, Top Employer Category at Asia CEO Awards and the 2018 Wellness Company of the Year at the same Asia CEO Awards .
CPI ma rkets the Caltex brand of top-quality fuels, lubricants and petroleum products through a network of service stations, terminals and sales offices.
At Chevron, we are committed to fostering diversity and inclusion at all levels of our compan y and at all stages of the employee experience. We constantly strive to attract, develop and retain diverse Filipino talent. Globally, Chevron Corporation has achieved a rating of 100 percent i n the Human Rights Campaign Equality Index for the past 17 years. The Index ranks American companies based on their commitment to equality in the work place .
Benefits
Competitive salary

Allowances, medical and optical reimbursements

Health care coverage for you and your eligible dependents

Robust employee centred programs for health and wellness

Time - off to promote healthy work-life balance or to care for your family

Annual corporate incentive bonus when the company meets established goals

Recognition & awards program

Long-term savings plan

Life insurance

Career development opportunities to all employees through onboarding, training and development, mentoring, volunteering opportunities and employee networking groups

H ybrid work model - work remotely from home several days a week

Connect with us:

Facebook (https://www.facebook.com/Chevron/)

Instagram

L inkedIn (https://www.linkedin.com/company/chevron/life/ca8371ee-b5cf-419e-8620-daab24959545/)

Twitter

YouTube Chevron (https://www.youtube.com/watch?v=tg_3WcrCM_g)

YouTube Caltex

Chevron participates in E-Verify in certain locations as required by law.

Chevron Corporation is one of the world's leading integrated energy companies. Through its subsidiaries that conduct business worldwide, the company is involved in virtually every facet of the energy industry. Chevron explores for, produces and transports crude oil and natural gas; refines, markets and distributes transportation fuels and lubricants; manufactures and sells petrochemicals and additives; generates power; and develops and deploys technologies that enhance business value in every aspect of the company's operations. Chevron is based in San Ramon, Calif. More information about Chevron is available at www.chevron.com.
Chevron is an Equal Opportunity / Affirmative Action employer. Qualified applicants will receive consideration for employment without regard to race, color, religion, sex, sexual orientation, gender identity, national origin, disability or protected veteran status, or other status protected by law or regulation.