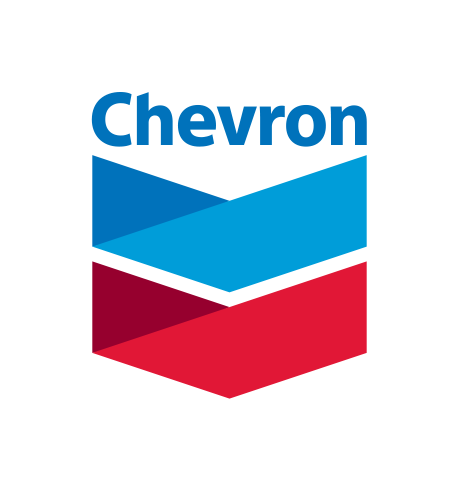 Job Information
Chevron Corporation

Customer Service Representative

in

Makati City

,

Philippines
Chevron Holdings Inc. (CHI) is a pioneer and leading multi-function Shared Services Center in the Philippines located in Makati City. With a workforce of more than 1,000, CHI delivers business services and solutions in areas such as finance, human resources, procurement, marketing support and information technology.
Chevron is accepting online applications for the Customer Service Representative (Direct Hire Contractor) position .
Note: This is for a 1-year employment contract.
Global Service Center Overview:
The Chevron Global Customer Service Center is a team of 400 Customer Service Center & Technology professionals, spread out in 17 countries across the globe which provides a cost-effective, effortless, and digitally enabled experience for our internal partners and external customers as they engage with Chevron across the globe.
Our Manila location is composed of 250 employees composed of supervisors, team leaders, subject matter experts and customer service representatives. We provide support to different regions where Chevron has a presence. Established in 2006 we pride ourselves in promoting the Chevron values of integrity, trust, diversity and inclusion, safety.
Responsibilities:
Processes and handles multi-channel requests via calls, e-mail, chat related to order to cash (contracts, master data, pricing, sales orders, billing, reporting)

Responds, reads, and manages all correspondence received through phone, web to case, mobile app, and e-mail regarding concerns, inquiries, and consumer experience in either Asia Pacific, Europe, Middle East, the Americas

Provides excellent support that includes escalation to tier 2 support and follow through, and completion of resolution of customer concerns

Liaises and coordinates with various work groups to resolve pricing, inventory, credit, marketing, quality, and supply issues among others

Enhances technical skills and business acumen through various training to fulfill daily responsibilities and deliver excellent customer experience
Who will love this job?
You like making things easier for customers and colleagues. Remove barriers within given parameters to ensure ease of doing business for our customers. You are energized by interacting with and helping people. You recognize that everyone has trouble sometimes and seeks to empower and educate customers.

You love learning about new ways of doing things. There is always a better way.

You thrive with a little chaos and uncertainty. We move fast and sometimes decisions are made without all the information.
Required Qualifications:
Bachelor's Degree holder in any field

Customer service experience in a Business Process Outsourcing (BPO) or call center industry, fresh graduates are encouraged to apply

Elevated level of customer service orientation and keenness on details

Clear communications skills both oral and written

Ability to solve problems logically and critically

Demonstrated adaptability and flexibility to a rapidly changing business requirements, its environment, and processes

Demonstrated ability to manage changing priorities and work in a multi-cultural, fast paced environment

Proficient in Microsoft (MS) Office applications

Open to night and shifting schedules and willing to work on Philippine holidays
Preferred Qualification:
Experience in the use of SAP (Systems Applications and Products in Data Processing) and Salesforce is an advantage or any business CRM (Customer Relationship Management) business application
Relocation Options:
Relocation will not be considered within Chevron parameters.
International Considerations:
Selected candidate will work in the Philippines under the local payroll system and benefits.
Working with us
There are two Chevron companies operating in the Philippines: Chevron Holdings Incorporated (CHI) and Chevron Philippines Incorporated (CPI).
CHI is a shared services center providing transactional, processing, and consulting services in the areas of finance and accounting, information technology, supply chain management, human resources, downstream customer service and marketing. Established in 1998, CHI serves Chevron affiliates in six continents around the world. Over the years, it has grown to be one of the leading members of the shared services industry in the Philippines.
CHI has received various recognitions as a top employer: the 2021 Asia's Best Employer Brand Award; 2021 Global Best Employer Brand Award; 2020 HR Asia Best Companies to Work for in Asia; 2019 Circle of Excellence, Top Employer Category at Asia CEO Awards and the 2018 Wellness Company of the Year at the same Asia CEO Awards.
CPI markets the Caltex brand of top-quality fuels, lubricants and petroleum products through a network of service stations, terminals and sales offices.
At Chevron, we are committed to fostering diversity and inclusion at all levels of our company and at all stages of the employee experience. We constantly strive to attract, develop and retain diverse Filipino talent. Globally, Chevron Corporation has achieved a rating of 100 percent in the Human Rights Campaign Equality Index for the past 17 years. The Index ranks American companies based on their commitment to equality in the workplace.
Connect with us:
Facebook (https://www.facebook.com/Chevron/)
Instagram
LinkedIn (https://www.linkedin.com/company/chevron/life/ca8371ee-b5cf-419e-8620-daab24959545/)
Twitter
YouTube Chevron (https://www.youtube.com/watch?v=tg_3WcrCM_g)
YouTube Caltex
Chevron participates in E-Verify in certain locations as required by law.
Chevron Corporation is one of the world's leading integrated energy companies. Through its subsidiaries that conduct business worldwide, the company is involved in virtually every facet of the energy industry. Chevron explores for, produces and transports crude oil and natural gas; refines, markets and distributes transportation fuels and lubricants; manufactures and sells petrochemicals and additives; generates power; and develops and deploys technologies that enhance business value in every aspect of the company's operations. Chevron is based in San Ramon, Calif. More information about Chevron is available at www.chevron.com.
Chevron is an Equal Opportunity / Affirmative Action employer. Qualified applicants will receive consideration for employment without regard to race, color, religion, sex, sexual orientation, gender identity, national origin, disability or protected veteran status, or other status protected by law or regulation.