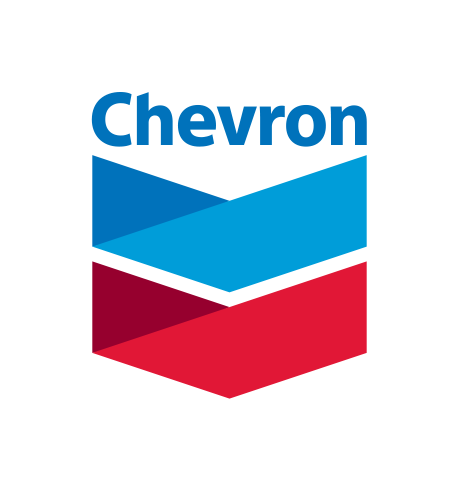 Job Information
Chevron Corporation

Facility Supervisor

in

Makati City

,

Philippines
Total Number of Openings
1
Leads facility management staff to serve as client contact and delivers service levels within the prescribed budget. Manages teams of strategic suppliers who perform preventative and corrective maintenance, energy management, guard force security, janitorial, mail room operations and other services.
Chevron Holdings Inc. (CHI) is a pioneer and leading multi-function Shared Services Center in the Philippines located in Makati City. With a workforce of more than 1,000, CHI delivers business services and solutions in areas such as finance, human resources, procurement, marketing support and information technology.  
Chevron is accepting online applications for the Facility Supervisor position through September 28, 2023 at 11:59 p.m. PH Time.  
Responsible for facility management and project execution covering MSSC and CPI operations in Makati City, Philippines.

Maintains secure, safe, efficient, reliable and environmentally sound working environments for employees, customers and all site operations

Oversees all service delivery at the site, ensures the use of standard processes and tools to increase consistency, efficiency of execution, and reduce costs

Develops and maintains Service Level Agreements for Operations and Maintenance services

Directly supervises business partners providing all areas of business services, facility management site activities, and security necessary to support the operating companies and departments

Supervise all operations contracts at site -- ensure service requirements are covered, valid and meet customer expectations.

Manage supplier performance metrics to meet the agreed level, identify value creation opportunities and sustain continuous improvement.

Oversees site safety program for employees and contractors including training of operating personnel in HSE matters.

Ensure compliance with all HSE, Local Regulatory, OSHA, Country and Corporate regulations and standards.

Support operations to lead the Emergency Response Preparedness activities

Responsible for the planning and execution of Tenant Improvement projects and expense projects not assigned to a Project Manager – on time, on budget, and value delivered.

Coordinate all aspects required for the development of facility budgets including annual comprehensive capital, expense and recovery budgets.

Monitor and report capital and expense expenditures, analyze variance between target and actual.

Coordination of Property, Plant and Equipment Records to ensure that capitalized assets are properly recorded, transferred or written-off as required.

Required Qualifications:  

At least 5 years experience in Facility Management

Preferably with experience in supervising employees/contractors

Graduate of any Business or Engineering course

Strong oral and written communications and interpersonal skills

Self-motivated and can work with minimal supervision

Proficient in MS Office applications

Relocation Options:  

Relocation will not be considered within Chevron parameters.  

 

International Considerations:  

Selected candidate will work in the Philippines under the local payroll system and benefits.  

 

Working with us      

 

There are two Chevron companies operating in the Philippines: Chevron Holdings Incorporated (CHI) and Chevron Philippines Incorporated (CPI).    

 

CHI is a shared services center providing transactional, processing, and consulting services in the areas of finance and accounting, information technology, supply chain management, human resources, downstream customer service and marketing. Established in 1998, CHI serves Chevron affiliates in six continents around the world. Over the years, it has grown to be one of the leading members of the shared services industry in the Philippines.   

 

CHI has received various recognitions as a top employer: the 2022 Diversity Company of the Year, 2021 Asia's Best Employer Brand Award; 2021 Global Best Employer Brand Award; 2020 HR Asia Best Companies to Work for in Asia; 2019 Circle of Excellence, Top Employer Category at Asia CEO Awards and the 2018 Wellness Company of the Year at the same Asia CEO Awards.     

 

CPI markets the Caltex brand of top-quality fuels, lubricants and petroleum products through a network of service stations, terminals and sales offices.   

 

At Chevron, we are committed to fostering diversity and inclusion at all levels of our company and at all stages of the employee experience. We constantly strive to attract, develop and retain diverse Filipino talent.  Globally, Chevron Corporation has achieved a rating of 100 percent in the Human Rights Campaign Equality Index for the past 17 years. The Index ranks American companies based on their commitment to equality in the workplace.   

 

Benefits      

Competitive salary  

Allowances, medical and optical reimbursements   

Health care coverage for you and your eligible dependents   

Robust employee centred programs for health and wellness  

Time-off to promote healthy work-life balance or to care for your family  

Annual corporate incentive bonus when the company meets established goals  

Recognition & awards program  

Long-term savings plan  

Life insurance  

Career development opportunities to all employees through onboarding, training and development, mentoring, volunteering opportunities and employee networking groups 

Hybrid work model - work remotely from home several days a week

Connect with us:     

Facebook (https://www.facebook.com/Chevron/)    

Instagram (https://www.instagram.com/chevron/)     

LinkedIn (https://www.linkedin.com/company/chevron/life/ca8371ee-b5cf-419e-8620-daab24959545/)    

Twitter (https://twitter.com/Chevron)     

YouTube Chevron (https://www.youtube.com/watch?v=tg_3WcrCM_g)     

YouTube Caltex (https://www.youtube.com/user/CaltexBrand/featured)  

Chevron participates in E-Verify in certain locations as required by law.

Chevron Corporation is one of the world's leading integrated energy companies. Through its subsidiaries that conduct business worldwide, the company is involved in virtually every facet of the energy industry. Chevron explores for, produces and transports crude oil and natural gas; refines, markets and distributes transportation fuels and lubricants; manufactures and sells petrochemicals and additives; generates power; and develops and deploys technologies that enhance business value in every aspect of the company's operations. Chevron is based in San Ramon, Calif. More information about Chevron is available at www.chevron.com.
Chevron is an Equal Opportunity / Affirmative Action employer. Qualified applicants will receive consideration for employment without regard to race, color, religion, sex, sexual orientation, gender identity, national origin, disability or protected veteran status, or other status protected by law or regulation.