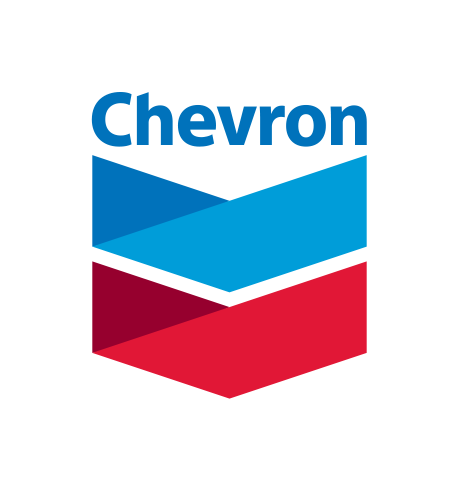 Job Information
Chevron Corporation

Lead Measurement Specialist

in

Midland

,

Texas
Total Number of Openings
1
The Lead Measurement Specialist is a hybrid (75% field and 25% office-based) position responsible for overseeing and performing a variety of tasks that includes installation, calibration, and repair of liquid, gas, and water analytical and measurement equipment. This position will provide technical support to Measurement and Operations teams on all measurement-related activities. (9/80 Schedule)
Chevron is accepting online applications for the position of Lead Measurement Specialist located in Midland, Tx. through September 26th, at 11:59 p.m. (Central Standard Time).
Key Job Responsibilities for this position may include but are not limited to:
• Oversee the Installation, commissioning, inspection, troubleshooting, repair, calibration, and maintenance of all gas and liquid measurement equipment including but not limited to: Electronic Flow Measurement (EFM), samplers, controllers, antennas, solar panels, SCADA, liquid and gas flow meters, orifice plates, meter tubes, temperature probes, surface safety devices, and radio communications.
• Work closely with SCADA and Operations to setup and manage RTU data feeds/mapping into the measurement system for gas and liquid measurement data.
• Proficient in initiating and supporting Operations/FE in the Win/Fin process.
• Conduct field reviews and PSSRs.
• Review and analyze Check vs. Sales reports in the system of record.
• Proactively analyze measurement data for errors and reconcile incomplete, invalid, or incorrect data for settlement purposes with volumetric analyst
• Support Measurement Advisor in the planning and scheduling of deliverables for facility shutdowns and turnarounds.
• Performs regular site visits to evaluate and report on measurement and calibration personnel performance of existing measurement facilities
• Accurately prepare and review detailed calibration and analysis reports and documentation
• Provide labor and material requirements, and cost estimates for procurement• Participate in measurement roundtables sharing measurement best practices
• Identify and report measurement concerns with Measurement Leadership and Operations
• Maintain knowledge of technology advancements and changes in the industry related to liquid and gas measurement equipment, design, standards, specifications, and product quality• Assure all work performed adheres to Chevron's Operational Excellence standards and regulatory requirements.
• Actively support Health, Environment, and Safety processes by accomplishing daily activities within applicable regulations and policies, carrying out duties in an environmentally conscious manner, following safe operating practices, maintaining a safe working environment, and being prepared to respond to an environmental or safety event.Required Qualifications:
• High school diploma or equivalent.• Minimum of 5 years of experience in an oil and gas-related industry working with high-pressure gas and/or liquid operational measurement equipment.• Must live within 50 miles of the work location or be willing to relocate and possess a valid driver's license.• Ability and willingness to work overtime including nights and weekends based on workload and call-outs.• Ability to successfully complete a post-offer/pre-placement drug and alcohol screening, background check, physical, functional capacity examination, as well as pre-placement verification of the information and qualifications provided during the selection process.
Preferred Qualifications:
• Associates degree in Math, Computer Science, Instrumentation or equivalent technology discipline• Two plus years of current experience in an oil and gas-related industry working with high-pressure gas and liquid operational measurement equipment.• Strong recordkeeping skills.
• Strong written and verbal communications• Strong working knowledge of Chevron Engineering Standards (CES), American Petroleum Institute (API), American Gas Association (AGA), Sarbanes Oxley Act (SOX), and Texas Railroad Commission.
• Strong working knowledge of FLOWCAL, TESTit, PROVEit, Bureau of Land Management (BLM)• Computer skills including proficiency in MS Office (Word, Excel, Outlook, etc.), CMMS, and aptitude for learning new software packages.• Capable of simultaneously performing multiple tasks with limited supervision.• Ability to work effectively and cooperatively with a diverse team of coworkers, contractors, and internal and external customers.
This is a Safety Sensitive position.
Relocation Options:Relocation may be considered within the company's parameters.International Considerations:Expatriate assignments will not be considered.Chevron regrets that it is unable to sponsor employment Visas or consider individuals on time-limited Visa status for this position.
IMPORTANT NOTE:
As part of the application process, you will be required to take an assessment that measures aptitude and work styles. We recommend you allow approx. 45 minutes to complete the assessment in one sitting. If you need to exit, your progress will be saved.
You will be immediately directed to the testing portal upon submittal of your application, at which point you will have 72 hours (about 3 days) to complete the online assessment. 
Once complete, your assessment score will be valid for 180 days. Should you re-apply for another Job Requisition within this timeframe that includes the Maintenance Assessment, you will be required to complete the application process and then click on the assessment link. This will resubmit your previous results.
Regulatory Disclosure for US Positions:
Chevron is an Equal Opportunity / Affirmative Action employer. All qualified applicants will receive consideration for employment without regard to race, color, religious creed, sex (including pregnancy), sexual orientation, gender identity, gender expression, national origin or ancestry, age, mental or physical disability, medical condition, reproductive health decision-making, military or veteran status, political preference, marital status, citizenship, genetic information or other characteristics protected by applicable law.
We are committed to providing reasonable accommodations for qualified individuals with disabilities. If you need assistance or an accommodation, please email us at emplymnt@chevron.com.
Chevron participates in E-Verify in certain locations as required by law.
Chevron Corporation is one of the world's leading integrated energy companies. Through its subsidiaries that conduct business worldwide, the company is involved in virtually every facet of the energy industry. Chevron explores for, produces and transports crude oil and natural gas; refines, markets and distributes transportation fuels and lubricants; manufactures and sells petrochemicals and additives; generates power; and develops and deploys technologies that enhance business value in every aspect of the company's operations. Chevron is based in San Ramon, Calif. More information about Chevron is available at www.chevron.com.
Chevron is an Equal Opportunity / Affirmative Action employer. Qualified applicants will receive consideration for employment without regard to race, color, religion, sex, sexual orientation, gender identity, national origin, disability or protected veteran status, or other status protected by law or regulation.