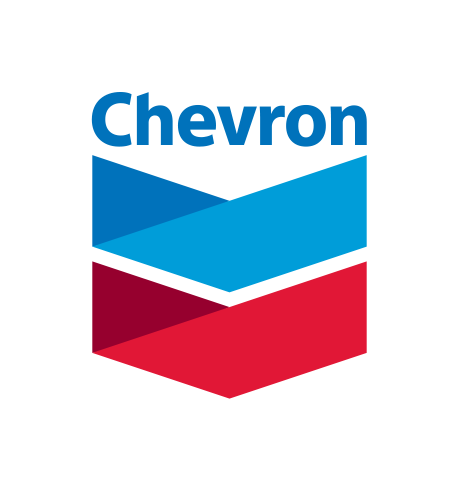 Job Information
Chevron Corporation

Instrumentation, Electrical & Power Technician

in

Pittsburg

,

California
Total Number of Openings
1
Provides knowledge and expertise in electrical systems/instrumentation as well as power generation and distribution, including inspection, troubleshooting and repair.
Chevron is accepting online applications for the position of Instrumentation, Electrical & Power Technician located in Los Medanos, Pittsburg, CA through 09/29/2023 at 11:59 pm PST
I&E Techs are proficient in I&E maintenance and construction work processes required for the safe, accurate, and efficient operation of pipeline systems. They act on their own initiative to identify workplace hazards, unsafe practices, security violations, or environmental concerns. I&E Techs may act as a field team liaison with Subject Matter Authorities and perform link pin or link pin type responsibilities.
Responsibilities for this position may include but are not limited to:
Perform routine troubleshooting and I&E maintenance repairs on assigned pipeline system equipment and facilities. Use the basic technical principles to resolve the cause of problems and make the required repairs or arrange for additional diagnostic and/or repair support.

Diagnosing and repair work on basic instrumentation and low voltage systems.

Understand Company, industry, agency, and Government codes, practices, regulations, and standards and acquire all vital licenses and certificates pertaining to work performed.

Use drawings, blueprints, manuals, and other technical references to perform arithmetic computations.

Perform, or direct the performance of a variety of skilled I&E work including installing, disassembling, assembling, inspecting, repairing, altering, calibrating, and occasionally fabricating parts for pipeline system equipment and facilities.

Assist in the training of other team members in routine I&E skills associated with assigned pipeline systems.

May coordinate the inspection, performance, and documentation of facilities compliance checks, and track compliance checklists. Perform compliance inspections and participate in agency inspections.

Assist Specialists in verifying programs and programming changes.

Troubleshoot PLC and flow computers/Remote Terminal Units (RTU)

Maintaining instrument software

Assist with SCADA commissioning and issues

Assist in communication issues management, instrumentation, control, tele-metering, and electrical systems.

Work may include high voltage installations and repairs.

This position requires driving on a routine basis and is subject to callouts.
Required Qualifications:
Must have a High School diploma or equivalent.

+2 years of work experience related to the position in the Oil and Gas or Industrial Water Treatment Industry.

Possesses a valid driver's license.

Ability and willingness to work rotating shifts, call outs, weekends, and holidays of assigned work schedule and overtime based on workload

This is a Safety Sensitive Position. Candidates must demonstrate a personal commitment to Incident and Injury Free Operations with a proven track record in Safety and Reliability.
Preferred Qualifications:
Must live within 50 Miles of our facility or be willing to move at your own expense.

Journeyman Electrician Certification.

Qualified Electrical Worker.

Programmable Logic Controller Technical training

Basic understanding of Piping and Instrumentation Diagrams and electrical schematics.

Technical knowledge needed to efficiently run instrumentation systems including diagnostics and maintenance

Telemetry and satellite communications experience.

Experience in troubleshooting equipment from 120-2400vac to 24vdc instrumentation including the use of field/hart communication/loop devices.
Relocation Options:
Relocation may be considered.
International Considerations:
Expatriate assignments will not be considered.
The compensation and reference to benefits for this role is listed on this posting in compliance with applicable law. Please note that the compensation and benefits listed below are only applicable for U.S. payroll offers .

The anticipated salary range for this position is $ 51.41 . The selected candidate's compensation will be determined based on their skills, experience, and qualifications.

Chevron offers competitive compensation and benefits programs which includes, but is not limited to, variable pay, health care coverage, retirement plan, protection coverage, time off and leave programs, training and development opportunities and a range of allowances connected to specific work situations. Details are available at http://hr2.chevron.com/ .

As part of the application process, you will be required to take an assessment that measures aptitude and work styles. We recommend you allow approx. 45 minutes to complete the assessment in one sitting. If you need to exit, your progress will be saved.

You will be immediately directed to the testing portal upon submittal of your application, at which point you will have  72 hours (about 3 days)  to complete the online assessment . 

Once complete, your assessment score will be valid for 180 days . Should you re-apply for another Job Requisition within this timeframe that includes the Operations , you will be required t o complete the application process and then click on the assessment link. This will resubmit your pr evious r esults.
Regulatory Disclosure for US Positions:
Chevron is an Equal Opportunity / Affirmative Action employer. All qualified applicants will receive consideration for employment without regard to race, color, religious creed, sex (including pregnancy), sexual orientation, gender identity, gender expression, national origin or ancestry, age, mental or physical disability, medical condition, reproductive health decision-making, military or veteran status, political preference, marital status, citizenship, genetic information or other characteristics protected by applicable law.
We are committed to providing reasonable accommodations for qualified individuals with disabilities. If you need assistance or an accommodation, please email us at emplymnt@chevron.com.
Chevron participates in E-Verify in certain locations as required by law.
Chevron Corporation is one of the world's leading integrated energy companies. Through its subsidiaries that conduct business worldwide, the company is involved in virtually every facet of the energy industry. Chevron explores for, produces and transports crude oil and natural gas; refines, markets and distributes transportation fuels and lubricants; manufactures and sells petrochemicals and additives; generates power; and develops and deploys technologies that enhance business value in every aspect of the company's operations. Chevron is based in San Ramon, Calif. More information about Chevron is available at www.chevron.com.
Chevron is an Equal Opportunity / Affirmative Action employer. Qualified applicants will receive consideration for employment without regard to race, color, religion, sex, sexual orientation, gender identity, national origin, disability or protected veteran status, or other status protected by law or regulation.