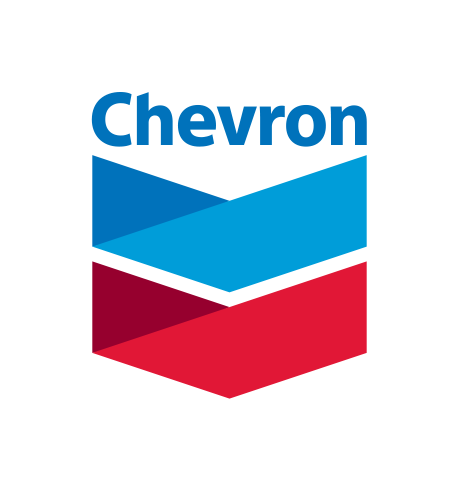 Job Information
Chevron Corporation

Biodiesel Operator

in

Ralston

,

Iowa
Total Number of Openings
1
Chevron Renewable Energy Group is accepting online applications for the position of Biodiesel Operator located at Mason City, IA through December 6th, 2023 at 11:59 p.m. (CST)
The Biodiesel Operator works and monitors in our company plants and facilities, typically Upstream facilities after primary separation and processing (such as gas and co-gen plants) and Downstream and chemical refineries and plants. Monitors process variables, troubleshoots and performs interventions to maintain operating performance.
Performs routine assignments under general supervision. Gaining knowledge of work procedures and practices.
The purpose of this job is to assist in manufacturing biodiesel. This position requires flexibility in job responsibilities to support various aspects of operations. All technicians are expected to be able to perform all job tasks.
Responsibilities may include but are not limited to:
Safety
Support our tenets of operation policy to eliminate any recordable incidents or injuries

Safety, loss control & environmental responsibilities include:

Utilizing the proper Personal Protective Equipment (PPE) to accomplish the job tasks

Being aware and making management aware of potentially hazardous conditions

Locating and correcting noticeable odors, leaks, or visible emissions

Prepare equipment for mechanical repairs, clear, lockout/tagout, and assist with repairs as needed

Manage hazardous waste

Follow all safety guidelines regulated by REG, OSHA, or other regulatory agencies

Learn and assist with general facility maintenance and housekeeping, including equipment inspection and monitoring throughout the facility

Maintain a clean work environment in all areas of the process.

Biodiesel System Operations

Follow standard safety, operational, and quality procedures

Assist in load out and receiving functions, which include preparing trucks and rail cars for shipment and loading products (oils and fats, process ingredients, and process chemicals)

Learn to manufacture and load specialty oil products and properly document work completed

Monitor operating equipment (pumps, valves, pressure/temperature readings, fans, and chemical treatment systems) designed to control the variables of the process

Assist with weekly and monthly inspections of the rotating equipment and safety equipment such as fire monitors, fire extinguishers, and hoses

Keep an open line of communication between inside and outside operating personnel and report all abnormalities

Operate forklift, pallet jack, skid loader, and telehandler

Learn how to read drawings and piping & instrumentation diagrams (P&ID)

Learn to operate the biodiesel master control system. This includes operations of the main master control, process production system, and recording data with PI entries in a timely manner

Perform minor mechanical repairs.

Quality Control

Learn to perform various quality control functions for: oil, biodiesel, glycerin, recovered fatty acid, and water

Perform visual inspection of all types of inventory and measure physical inventory periodically, which may involve working at heights

Operation of lab equipment to ensure sample quality.

Required Qualifications:

Education Required: High school diploma or equivalent.

Experience Required: 6-12 months general work experience preferred. Previous chemical processing or related experience preferred.

Skills Required: General knowledge of computers, basic mechanical skills, and good communication skills. Willingness to work in extreme outdoor elements.

Preferred Qualifications:

Learn to operate plant control systems

Learn to operate a forklift, pallet jack, skid loader, and telehandler

Learn chemical and biodiesel processing as well as BQ-9000 quality requirements

Knowledge of arithmetic and its application

Ability to assist in continuous improvement of the plant

Ability to distinguish colors

Ability to communicate both orally and in writing

Ability to work independently, or as part of a team

Ability to organize and manage multiple tasks simultaneously to meet deadlines

Be available for overtime as required

Special Considerations:

This job also requires the following: working at heights, being around moving machinery and vehicles, driving automotive equipment, and wearing personal protective equipment (respiratory protective equipment, mask, face shield, hard hat, gloves, flame resistant clothing, ability to lift at least 75lbs. Goggles, safety glasses, earplugs, etc.) and ability to tolerate an extended period of physical effort.

Reasonable accommodations may be made to enable individuals with disabilities to perform essential functions. This job requires mental alertness at all times to assure safety and accuracy in all functions. There is stress related to meeting production deadlines.

Standing Continuous (67% to 100%)

Sitting Occasional (1% to 33%)

Walking Continuous (67% to 100%)

Bending/Stooping Occasional (1% to 33%)

Reaching above the shoulders Frequent (34% to 66%)

Weight carried, lifted, or moved – 1-100 lbs. unassisted (frequent) – 100-250 lbs. assisted. Maneuver of up to 600 lbs. with handcart

Repetitive hand movements consist of firm grasping with the right and/or left hand. Fine manipulation – (computer)

This position requires some flexibility in working hours to ensure effective plant operation. The employee will have the ability to move freely throughout the facilities in order to direct and conduct a variety of activities. The employee may be subject to marked changes in temperature, humidity, oil, dust, and high noise levels. This position may involve exposure to chemicals and hazardous materials.

Relocation Options:
Relocation may be considered.
International Considerations:
Expatriate assignments won't be considered.
Chevron regrets that is unable to provide VISA/sponsorship.
Regulatory Disclosure for US Positions:
Chevron is an Equal Opportunity / Affirmative Action employer. All qualified applicants will receive consideration for employment without regard to race, color, religious creed, sex (including pregnancy), sexual orientation, gender identity, gender expression, national origin or ancestry, age, mental or physical disability, medical condition, reproductive health decision-making, military or veteran status, political preference, marital status, citizenship, genetic information or other characteristics protected by applicable law.
We are committed to providing reasonable accommodations for qualified individuals with disabilities. If you need assistance or an accommodation, please email us at emplymnt@chevron.com.
Chevron participates in E-Verify in certain locations as required by law.
Chevron Corporation is one of the world's leading integrated energy companies. Through its subsidiaries that conduct business worldwide, the company is involved in virtually every facet of the energy industry. Chevron explores for, produces and transports crude oil and natural gas; refines, markets and distributes transportation fuels and lubricants; manufactures and sells petrochemicals and additives; generates power; and develops and deploys technologies that enhance business value in every aspect of the company's operations. Chevron is based in San Ramon, Calif. More information about Chevron is available at www.chevron.com.
Chevron is an Equal Opportunity / Affirmative Action employer. Qualified applicants will receive consideration for employment without regard to race, color, religion, sex, sexual orientation, gender identity, national origin, disability or protected veteran status, or other status protected by law or regulation.