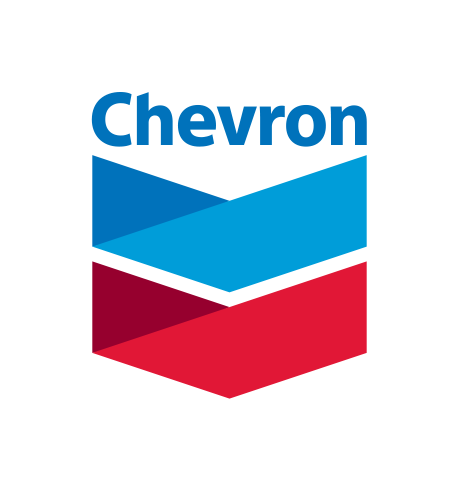 Job Information
Chevron Corporation

Experienced Journeymen Metals (Pipefitter/Boilermaker)

in

Richmond

,

California
Job Description Summary
Chevron Corporation is one of the world's leading energy companies. Headquartered in San Ramon, California, and conducting business in approximately 180 countries, the company is engaged in every aspect of the oil and natural gas industry, including exploration and production; refining, marketing, and transportation; chemicals manufacturing and sales; and power generation.
Chevron Products Company is accepting online applications for the position of Experienced Journeymen Metals (Pipefitter/Boilermaker) located in the Richmond, California Refinery through December 11th, 2023, at 11:59 PST.
The Experienced Refinery Metals Craft Mechanic is a journey-level Boilermaker, Pipefitter, and Welder who will perform a variety of maintenance, repair, and construction type of work in the field and shop settings of the refinery. The duties include weld fabrication of piping, equipment and structural, removal and installation of new/existing equipment, rigging, blinding, fresh air work, confined space work, high-temperature work, etc. This position works with others. Maintenance crafts, Reliability, Operations, and Technical groups daily.
As a 24/7 operating refinery, working overtime, weekends, holidays, and shift work is required.
For additional information on this position, please contact Mauricio Ochoa – Work Phone: 510-242-4442
Responsibilities for this position may include but are not limited to:
Responsible for the proper performance of work within reasonable time limits and following established procedures, regulations, safe practices, and all applicable codes.

Works in Process Plant and Shop environments

Performs troubleshooting, preventive, predictive, and corrective maintenance activities.

Fabricate piping structural and equipment in the field and shop environments.

Perform all metal craft requirements to safely work on plant equipment.

Ability to utilize hand, power, and precision tools safely and effectively. Makes necessary craft computations and

uses a computer.

Must be able to take initiative, work independently, plan and organize own work.

Responsible for estimating labor and materials and for the safe and economic use of resources.

Looks for and acts on opportunities to increase efficiency and reduce costs.

Ability to display a comprehensive understanding of and follow refinery policies and procedures.

Ability to grasp complex issues and apply good problem-solving skills to develop recommendations/solutions.

Build positive working relationships with operators and other crafts, both internally and externally to Chevron.

This position requires driving on a routine basis.
Required Qualifications
High School Diploma or Equivalent

Valid Driver's License

Able to fabricate piping, structural, and equipment with little to no guidance.

Ability to communicate across all levels of the organization including Technical, Operations, and Maintenance

Candidates must demonstrate knowledge of safe work practices and maintain a personal commitment to

Incident and Injury-Free Operations

Must be able to provide proof of journey-level Metals Craft through Boilermaker, Pipefitter, and/or Welder certification.
This job is a Safety Sensitive Position and is subject to Random Drug/Alcohol testing in addition to pre-employment background checks.
Preferred Qualifications
3-7 years of refining or petrochemical experience.

10 years of Journey-Level Metals Craft experience
Testings & Assessments
If selected to participate in the Pre-employment testing process with Chevron, you will be required to take the following battery of STANG timed tests:
Craft Specific Aptitude Assessment
Measures the ability to read, understand, and use information in graphs, charts, tables, and written passages to solve problems and apply general craft knowledge and principles to understand and implement solutions to various situations.
Hands-on Skill Assessment
Measures the demonstrated abilities and knowledge of Welding. The test will consist of a 6-inch, schedule 80 pipes, welding in the 6G position using the SMAW or GTAW/SWAW process. The test coupon will be evaluated using ASME section 9 criteria. Chevron's tests are focused on industrial aptitudes. Candidates should focus on their abilities, reading comprehension, understanding information in tables and graphs, and understanding industrial math.
As part of the application process, you will be required to take an assessment that measures aptitude and work styles. We recommend you allow approx. 45 minutes to complete the assessment in one sitting. If you need to exit, your progress will be saved.
You will be immediately directed to the testing portal upon submittal of your application, at which point you will have 72 hours (about 3 days) to complete the online assessment.
Once complete, your assessment score will be valid for 180 days . Should you re-apply for another Job Requisition within this timeframe that includes the Maintenance Assessment, you will be required to complete the application process and then click on the assessment link. This will resubmit your previous results.
Relocation Options:
Relocation will not be considered within Chevron's parameters.
International Considerations:
Expatriate assignments will not be considered.
Regulatory Disclosure for US Positions
The compensation and reference to benefits for this role are listed on this posting in compliance with applicable law. Please note that the compensation and benefits listed below are only applicable to U.S. payroll offers.

The anticipated hourly wage c an make up to USD 55.45. The selected candidate's compensation will be determined based on their skills, experience, and qualifications.

Chevron offers competitive compensation and benefits programs which include, but is not limited to, variable pay, health care coverage, retirement plan, protection coverage, time off and leave programs, training and development opportunities, and a range of allowances connected to specific work situations. Details are available at http://hr2.chevron.com/ .
Chevron regrets that it is unable to sponsor employment Visas or consider individuals on time-limited Visa status for this position.
Regulatory Disclosure for US Positions:
Chevron is an Equal Opportunity / Affirmative Action employer. All qualified applicants will receive consideration for employment without regard to race, color, religious creed, sex (including pregnancy), sexual orientation, gender identity, gender expression, national origin or ancestry, age, mental or physical disability, medical condition, reproductive health decision-making, military or veteran status, political preference, marital status, citizenship, genetic information or other characteristics protected by applicable law.
We are committed to providing reasonable accommodations for qualified individuals with disabilities. If you need assistance or an accommodation, please email us at emplymnt@chevron.com.
Chevron participates in E-Verify in certain locations as required by law.
Chevron Corporation is one of the world's leading integrated energy companies. Through its subsidiaries that conduct business worldwide, the company is involved in virtually every facet of the energy industry. Chevron explores for, produces and transports crude oil and natural gas; refines, markets and distributes transportation fuels and lubricants; manufactures and sells petrochemicals and additives; generates power; and develops and deploys technologies that enhance business value in every aspect of the company's operations. Chevron is based in San Ramon, Calif. More information about Chevron is available at www.chevron.com.
Chevron is an Equal Opportunity / Affirmative Action employer. Qualified applicants will receive consideration for employment without regard to race, color, religion, sex, sexual orientation, gender identity, national origin, disability or protected veteran status, or other status protected by law or regulation.