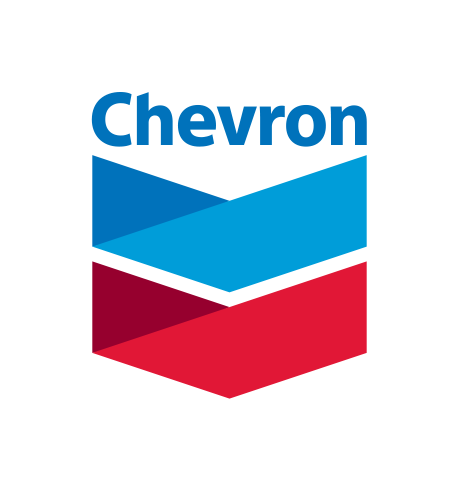 Job Information
Chevron Corporation

Counsel/Sr Counsel

in

San Ramon

,

California
Total Number of Openings
1
Chevron is accepting online applications for the position Counsel/ Sr. Counsel through September 28th, 2023 at 11:59 p.m.
Chevron is one of the world's leading energy companies, with approximately 38,000 employees working in countries around the world. We explore, produce and transport crude oil and natural gas; refine, market, and distribute fuels and other energy products; manufacture and sell petrochemical products; generate power; and develop future energy resources, including biofuels and geothermal energy.
Chevron is accepting applications for the position of Senior Counsel or Counsel. The work location is flexible between San Ramon, CA, Houston, TX or D.C.
The Strategic Issues & Litigation Group is responsible for the oversight, evaluation, and management of complex, high-stakes litigation and investigations (including the company's climate change litigation docket), management of retained counsel, and other functions. The attorney to be hired will be part of a tightly integrated team coordinating legal initiatives and providing comprehensive, high-quality legal advice and advocacy. The attorney is expected to be an involved, strongly productive team member, working directly with and reporting to the Chief Counsel for Strategic Issues & Litigation. Strong analytical, problem solving, and oral and written communication skills and good judgment are essential. The ability to work closely with business clients, other in-house counsel, legal analysts and outside law firms is important. This position involves travel.
Responsibilities for this position may include but are not limited to:
Assisting in managing a wide variety of complex litigation and investigations, with a primary focus on the company's climate change litigation docket

Providing advice on policies and strategies

Offering corporate and legal advice

Developing briefing papers

Monitoring and giving guidance on litigation and enforcement matters and trends

Partnering effectively with and helping manage outside counsel
Required Qualifications:
Juris Doctorate and Bachelor's degrees

Admission to practice law in at least one state or the District of Columbia*

Strong legal drafting and negotiation skills

Excellent written and oral communication skills

Highly-developed organizational skills

Articulate, detail-oriented and hard-working

Ability to work independently, but within a team-focused environment
Preferred Qualifications:
Minimum of five years of post-Juris Doctorate sophisticated legal experience

Successful completion of a Judicial Clerkship

Experience in complex litigation

Experience in the oil and gas industry

The successful candidate will need to meet the bar admission requirements in the jurisdiction of his place of work. California allows out of state attorneys to register as in-house counsel.
Relocation Options:
Relocation will be considered.
International Considerations:
Expatriate assignments will not be considered.
Chevron regrets that it is unable to sponsor employment Visas or consider individuals on time-limited Visa status for this position.
Regulatory Disclosure for US Positions
The compensation and reference to benefits for this role is listed on this posting in compliance with applicable law. Please note that the compensation and benefits listed below are only applicable for U.S. payroll offers.

The anticipated salary range for this position is $144,500 – $229,500 . The selected candidate's compensation will be determined based on their skills, experience, and qualifications.

Chevron offers competitive compensation and benefits programs which includes, but is not limited to, variable pay, health care coverage, retirement plan, protection coverage, time off and leave programs, training and development opportunities and a range of allowances connected to specific work situations. Details are available at http://hr2.chevron.com/.
Regulatory Disclosure for US Positions:
Chevron is an Equal Opportunity / Affirmative Action employer. All qualified applicants will receive consideration for employment without regard to race, color, religious creed, sex (including pregnancy), sexual orientation, gender identity, gender expression, national origin or ancestry, age, mental or physical disability, medical condition, reproductive health decision-making, military or veteran status, political preference, marital status, citizenship, genetic information or other characteristics protected by applicable law.
We are committed to providing reasonable accommodations for qualified individuals with disabilities. If you need assistance or an accommodation, please email us at emplymnt@chevron.com.
Chevron participates in E-Verify in certain locations as required by law.
Chevron Corporation is one of the world's leading integrated energy companies. Through its subsidiaries that conduct business worldwide, the company is involved in virtually every facet of the energy industry. Chevron explores for, produces and transports crude oil and natural gas; refines, markets and distributes transportation fuels and lubricants; manufactures and sells petrochemicals and additives; generates power; and develops and deploys technologies that enhance business value in every aspect of the company's operations. Chevron is based in San Ramon, Calif. More information about Chevron is available at www.chevron.com.
Chevron is an Equal Opportunity / Affirmative Action employer. Qualified applicants will receive consideration for employment without regard to race, color, religion, sex, sexual orientation, gender identity, national origin, disability or protected veteran status, or other status protected by law or regulation.