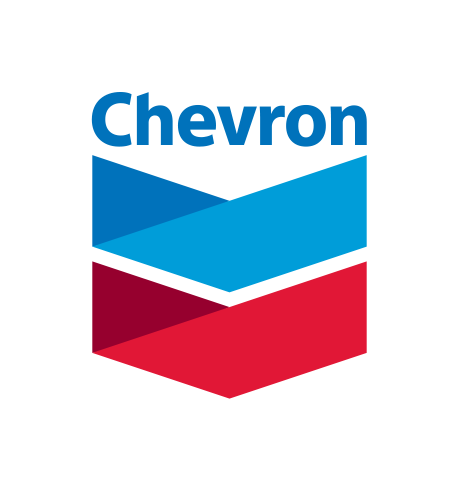 Job Information
Chevron Corporation

Legal Analyst

in

San Ramon

,

California
Total Number of Openings
1
Chevron is accepting online applications for the position Legal Analyst through December 22nd at 11:59 p.m.  
The selected candidate for this position will support in-house attorneys managing San Joaquin Valley Business Unit legal issues. The selected candidate will work closely with Chevron business clients, outside law firms, and outside parties on a variety of transactions, including those related to supply chain management, commercial, land, permitting and regulatory compliance, contract-based claims and assorted legal issues under the in-house attorneys' guidance and review.
Responsibilities for this position may include but are not limited to:
Serving as a liaison between business clients and Law function

Attending client meetings and serving as a first contact for business client inquiries;

Drafting and revising contract documents (e.g., terms & conditions, exhibits, service orders and amendments);

Attending negotiations and maintaining a record of negotiated positions;

Analyzing, proofreading and maintaining contract drafts and exhibits;

Reviewing internal presentations and other client documents;

Serving as a liaison with Chevron New Energies to help enable development of projects seeking to lower carbon in California;

Working closely with Chevron's subject matter experts in tax, intellectual property, compliance, environmental, insurance and others to integrate contractual terms or convey input to clients;

Coordinating the preparation of closing documents and managing the execution of documents at closing;

Finalizing contracts for execution and preparing internal approval packets;

Drafting notices, correspondence and demands;

Conducting due diligence;

Conducting legal research and analysis on oil and gas law, contract law, regulatory matters, and factual issues; and

Developing and maintaining an understanding of the upstream businesses supported by the legal team.

Required Qualifications:

Associate's degree or equivalent;

5 years of paralegal experience;

Experience in supporting attorneys on transactional matters;

Strong communication skills (both oral and written), including demonstrated writing ability. Must be able to communicate effectively across broad functional and organizational lines;

Qualities of a highly motivated self-starter capable of working in a team environment and collaborating with in-house attorneys, outside counsel, clients, and staff;

Strong organizational skills;

Demonstrated judgment;

Ability to maintain high quality performance with competing deadlines;

Demonstrated analytical abilities and research skills;

Demonstrated ownership, accountability and initiative; and

Demonstrated proficiency with Microsoft Office suite of tools including track changes, Word, Excel, PowerPoint, and SharePoint, as well as legal research applications (including Lexis/Nexis).

Preferred Qualifications:

Paralegal certificate from ABA approved program;

Basic knowledge of upstream business; and

Ability to work independently with minimal supervision.

Relocation Options:Relocation will be considered.

International Considerations:Expatriate assignments will not be considered.Chevron regrets that it is unable to sponsor employment Visas or consider individuals on time-limited Visa status for this position.

Regulatory Disclosure for US Positions

The compensation and reference to benefits for this role is listed on this posting in compliance with applicable law. Please note that the compensation and benefits listed below are only applicable for U.S. payroll offers .

The anticipated salary range for this position is $85,400- $168,400. The selected candidate's compensation will be determined based on their skills, experience, and qualifications.

Chevron offers competitive compensation and benefits programs which includes, but is not limited to, variable pay, health care coverage, retirement plan, protection coverage, time off and leave programs, training and development opportunities and a range of allowances connected to specific work situations. Details are available at http://hr2.chevron.com/ .
Regulatory Disclosure for US Positions:
Chevron is an Equal Opportunity / Affirmative Action employer. All qualified applicants will receive consideration for employment without regard to race, color, religious creed, sex (including pregnancy), sexual orientation, gender identity, gender expression, national origin or ancestry, age, mental or physical disability, medical condition, reproductive health decision-making, military or veteran status, political preference, marital status, citizenship, genetic information or other characteristics protected by applicable law.
We are committed to providing reasonable accommodations for qualified individuals with disabilities. If you need assistance or an accommodation, please email us at emplymnt@chevron.com.
Chevron participates in E-Verify in certain locations as required by law.
Chevron Corporation is one of the world's leading integrated energy companies. Through its subsidiaries that conduct business worldwide, the company is involved in virtually every facet of the energy industry. Chevron explores for, produces and transports crude oil and natural gas; refines, markets and distributes transportation fuels and lubricants; manufactures and sells petrochemicals and additives; generates power; and develops and deploys technologies that enhance business value in every aspect of the company's operations. Chevron is based in San Ramon, Calif. More information about Chevron is available at www.chevron.com.
Chevron is an Equal Opportunity / Affirmative Action employer. Qualified applicants will receive consideration for employment without regard to race, color, religion, sex, sexual orientation, gender identity, national origin, disability or protected veteran status, or other status protected by law or regulation.