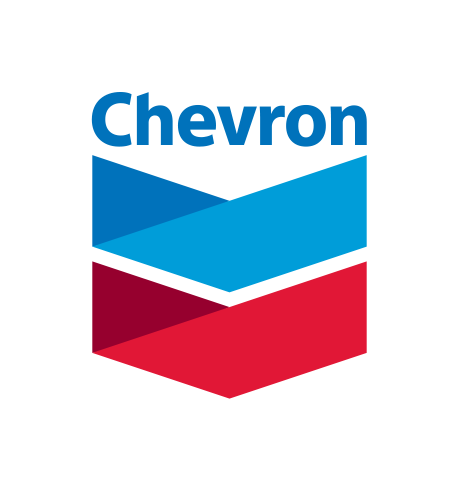 Job Information
Chevron Corporation

Control Systems Engineer

in

United States
Chevron is accepting online applications for the Control Systems Engineer position through January 15th, 2024, at 11:59 p.m. (PST).
As a member of the Richmond Refinery Control Systems Support Team, the Control Systems Engineer/Analyst plays a key role in ensuring safe, reliable, and compliant operations of the refinery's process control systems and technology. The job function provides control system support of our digital assets in refinery operations at a specific plant/area. Adjacent to Silicon Valley; home of major technology companies, you would join a team in Richmond refinery that is dedicated to the advancement of technology in systems. From the historic cable cars to the world's best wine in Napa Valley, the bay area is one of the most iconic locations in the world.
Responsibilities for this position may include but are not limited to:
Responsible for configuration, monitoring, troubleshooting, programming, and hardware support of Distributed Control Systems (Honeywell TDC3000 and Experion), Safety Shutdown Systems (Schneider Triconex, Honeywell FSC) and various PLC applications.

Works closely with Operations providing support in Control Rooms.

Works in collaboration with other functions to design and implement systems /solutions to increase unit optimization, process safety, and reliability.

Updates procedures and system documentation.

Contributes technical and analytical insight to business planning and project development.

Ensure compliance requirements are satisfied safely and reliably.

Maintains system backup-media and contingency recovery procedures.

A member of rotating on-call support team for after-hours system issues. Expect occasional 12-hour shift work as part of 24x7 support for unit startups, shutdowns, emergency callouts, etc.

Domestic travel of up to 10% may be required.
Required Qualifications:
B.S. Computer Science, Engineering (Computer, Electrical, Chemical) or Information Technology.

Minimum 3 years of relevant work experience may be considered in lieu of formal education and training. Relevant positions include Control Systems Engineer/Analyst/Technician, Process Control Engineer, Instrumentation & Electrical Technician, Analyzer technician, PCN administrator, System Engineer/Technician, etc.
Preferred Qualifications:
Knowledge and experience in DCS and control system for refining, chemical, petrochemical, complex process facilities.

Capable of handling multiple complex projects simultaneously with impacts across Chevron sites.

Flexible with their working hours to accommodate communications with other sites in different time zones on occasion.

Displays a high level of ownership and the ability to work independently or as a team member. Self-starter and identifies/seeks opportunities to make improvements.

Willing to participate in the execution of outages at other sites which may require several weeks to over a month away from the home office.

Able to work with minimum supervision and sets their own priorities and schedules. They may give work direction to others or lead a small team.
Relocation Options:
Relocation may be considered.
International Considerations:
Expatriate assignments will not be considered.
Chevron regrets that it is unable to sponsor employment Visas or consider individuals on time-limited Visa status for this position.
Regulatory Disclosure for US Positions
The compensation and reference to benefits for this role is listed on this posting in compliance with applicable law. Please note that the compensation and benefits listed below are only applicable for U.S. payroll offers.

The anticipated salary range for this position is $ 97,800 – $192,600. The selected candidate's compensation will be determined based on their skills, experience, and qualifications.

Chevron offers competitive compensation and benefits programs which includes, but is not limited to, variable pay, health care coverage, retirement plan, protection coverage, time off and leave programs, training and development opportunities and a range of allowances connected to specific work situations. Details are available at http://hr2.chevron.com/.
Regulatory Disclosure for US Positions:
Chevron is an Equal Opportunity / Affirmative Action employer. All qualified applicants will receive consideration for employment without regard to race, color, religious creed, sex (including pregnancy), sexual orientation, gender identity, gender expression, national origin or ancestry, age, mental or physical disability, medical condition, reproductive health decision-making, military or veteran status, political preference, marital status, citizenship, genetic information or other characteristics protected by applicable law.
We are committed to providing reasonable accommodations for qualified individuals with disabilities. If you need assistance or an accommodation, please email us at emplymnt@chevron.com.
Chevron participates in E-Verify in certain locations as required by law.
Chevron Corporation is one of the world's leading integrated energy companies. Through its subsidiaries that conduct business worldwide, the company is involved in virtually every facet of the energy industry. Chevron explores for, produces and transports crude oil and natural gas; refines, markets and distributes transportation fuels and lubricants; manufactures and sells petrochemicals and additives; generates power; and develops and deploys technologies that enhance business value in every aspect of the company's operations. Chevron is based in San Ramon, Calif. More information about Chevron is available at www.chevron.com.
Chevron is an Equal Opportunity / Affirmative Action employer. Qualified applicants will receive consideration for employment without regard to race, color, religion, sex, sexual orientation, gender identity, national origin, disability or protected veteran status, or other status protected by law or regulation.