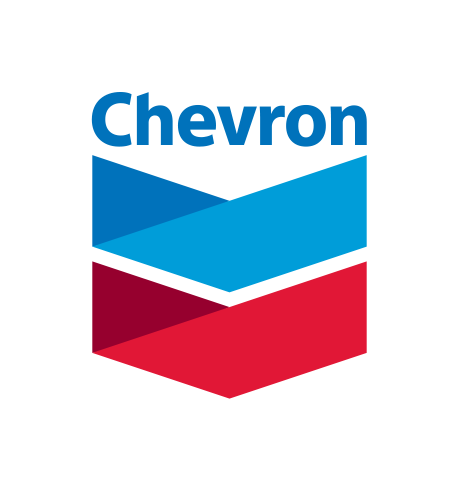 Job Information
Chevron Corporation

Drilling Rig Supervisor (Rotational) - (Saudi Nationals Only)

in

Wafra

,

Kuwait
About Saudi Arabian Chevron Inc:
Saudi Arabian Chevron (SAC) operates on behalf of the Kingdom of Saudi Arabia its 50% individual interest in the petroleum resources of the 5000 square-kilometer onshore area of the Partitioned Zone (PZ) between the KSA and the State of Kuwait. SAC is located in -Al-Zour (Mina Saud) in Kuwait and is 40 KM North of Al-Khafji City. The Company works in partnership with Kuwait Gulf Oil Company (KGOC), the operator for Kuwait's equal interest in the area, through joint operations JO located in Al-Wafra area in Kuwait. Staffed equally by SAC and KGOC personnel, explores for, develops and produces oil in the PZ. SAC independently operates a storage marine export facility at Mina Saud (Al-Zour), where its head office and residential camp are located. Click here for more information about SAC (https://www.chevron.com/worldwide/saudi-arabia) .
Job Description Summary:
Oversees field based operations of contracted drilling rig and support services during the drilling and completion of wells. Ensures that all aspects of the approved drilling and completion program are safely and efficiently executed. Sets HES and quality expectations for all activities and co-ordinates logistical support. This position is responsible for direct day to day drill site operations on land-based rigs and routine drilling operations with varying degrees of complexity, from standard base business wells to exploration work. Performance and safety management are key requirements for this position. Key Job Responsibilities also include working in a complex partner environment and being responsible for day-to-day activities of business partners, managing logistics for personnel and equipment, and providing accurate daily reports to Rig Supervisor. The position is rotational.
Job Responsibilities Include:
Directs wellsite activities to ensure drilling is executed efficiently and safely in accordance with approved programs, established company practices and procedures, and applicable laws and regulations.

Keeps fully knowledgeable of emergency procedures and operations and carries out drills to practice and develop proficiency.

Coordinates timely arrival of services, equipment, personnel, etc. to ensure continuous operations and minimum downtime. Works closely with contractor and service company personnel to effectively plan and execute all operations.

Provides input during well drilling planning and execution stages in areas of planning, design, logistics, contractor and service company capabilities and selections.

Ensures all well operations and cost tracking information is properly prepared, recorded and maintained.

Guidance: Receives little direct guidance on assigned projects. Proceeds on own initiative and judgment. Completed work is reviewed for attainment of objectives.

Knowledge: Detailed knowledge of all aspects of the function. General understanding of closely related functions, clients/customer business and practices, Chevron and industry practices, and legal and regulatory environment.
Minimum Requirements:
Saudi National.

Bachelor degree in Petroleum Engineering or equivalent. Certification in Well control is required.

At least 6 years of relevant experience.

Experience in drilling and completions planning and execution operations.

Demonstrated ability to prioritize work, adapt to change, manage multiple short timeframe tasks, build relationships, and communicate effectively are critical to success.

Capable of leading day to day drill site operations with little to no supervision.

Previous experience with H2S environments, heavy to total loss zones, factory operations, and/or Heavy Oil are all pluses.

Comprehensive understanding of Well Control processes, procedures and equipment

Previous Rig commissioning experience is desirable

Fluent in daily operations reporting, WellView is preferable.

Chevron participates in E-Verify in certain locations as required by law.

Chevron Corporation is one of the world's leading integrated energy companies. Through its subsidiaries that conduct business worldwide, the company is involved in virtually every facet of the energy industry. Chevron explores for, produces and transports crude oil and natural gas; refines, markets and distributes transportation fuels and lubricants; manufactures and sells petrochemicals and additives; generates power; and develops and deploys technologies that enhance business value in every aspect of the company's operations. Chevron is based in San Ramon, Calif. More information about Chevron is available at www.chevron.com.
Chevron is an Equal Opportunity / Affirmative Action employer. Qualified applicants will receive consideration for employment without regard to race, color, religion, sex, sexual orientation, gender identity, national origin, disability or protected veteran status, or other status protected by law or regulation.